Ref:
Date:
Location:
Photographer:
Ref:
Date:
Location:
Photographer:
Exhibition and a tweet
23/08/17
It was an absolute privilege to be at the exhibition launch at Leicester cathedral, showcasing my images from Royal Maundy. I was even interviewed by the BBC. It was a humbling experience and incredible to hear such positive feedback on my work. To see some of my favourites click
here
.
Another highlight of the week was a particular tweet - Having worked with members of the Royal Family's press team, I was thrilled when they asked to use some of my work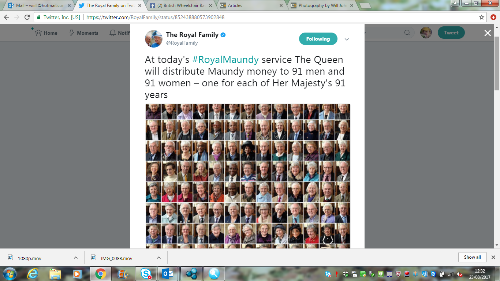 Please visit
My Sales
to see all the images from the week plus look back on the behind the scenes images at at my
Twitter Page
.